With more than 20 billion euros in assets under management in thematic funds, CPR AM has offered an innovative range of thematic investing solutions for more than 10 years.
What is thematic Investing ?
Technological innovations, demographic and social trends, fast urbanisation and environmental challenges, etc… The world is changing and alongside all its ecosystem. An increasingly complex, connected and ever changing world, where unprecedented digital innovations are disrupting the value, and at a time when we are facing major human and climate challenges to build the world of tomorrow for future generations.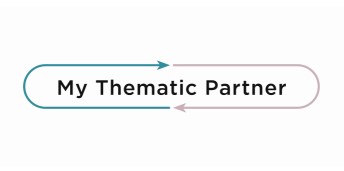 At CPR AM, we are monitoring the megatrends that are driving our world and view them as many investment opportunities to seize. When these trends are part of sustainable development issues, it becomes our responsibility to propose solutions to manage the risk they pose to our societies and inevitably to investments. Disruption, ageing population, education, food challenge, climate action, reduced inequalities are a few examples.
Our thematic approach provides an alternative to traditional strategies by seeking to capture sources of growth and performance through genuine long lasting trends to offer sustainable and transparent solutions to our clients.