Investing in gold mines offers diversification, leverage, and the gold industry upside potential.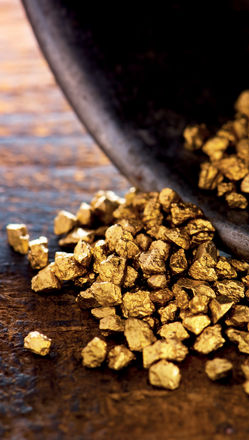 Why gold mines ?
Gold offers many benefits to investors. Inversely correlated with USD, it provides protection against the greenback's depreciation (the weakness of the USD against other currencies between 1998 and 2008 supported gold prices during this period). It also offers a hedge against inflation pressure. Lastly, consistently low real interest rates around the world reinforce gold attractiveness.
Investing in gold mining companies is an interesting approach to capture the trend on gold as it offers:
a potential leverage to gold appreciation (around 2x gold prices) ;
an attractive investment opportunities as gold mining companies are beginning to earn the fruits of the restructuring process undertaken in recent years. The financial discipline implemented since 2012 has been contributing to improve cost efficiency and balance sheets. Moreover, limited mine supply growth with a few recent significant discoveries should keep the mining production under control over the upcoming years.
a play for diversification: gold miners' equities are weakly correlated to global equity markets (over the last 20 years, correlation between the MSCI World has been around 0.21) but highly correlated with gold prices (0.79 over the last 20 years).